Welcome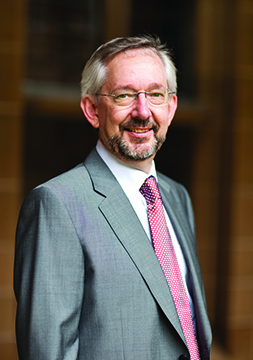 The sciences have a key role to play in the sustainable development of our planet and our society. Scientists are central to tackling the problems of conservation and the development of new and existing energy sources, scientists seek to prevent and cure diseases and are critical for understanding human behaviour, natural resources, and ecosystems.
Who could have foreseen the advances that have occurred during the last hundred years, the revolution in our understanding of such technologies as nanoscience and optics, of genetics and molecular biology. These have followed ongoing advances in atomic physics, chemistry, mathematics, and the geosciences. In the coming decades we will continue to see as yet unimaginable developments in these areas and new fields will come to light.
A training in the sciences involves you not only in the acquisition of this new knowledge, but also in applying findings to improve our world, and in the critical reasoning and problem-solving required to use knowledge wisely. It will equip you with the ability to contribute to new as yet unknown fields.
Well-trained, critical and creative scientists are increasingly valued in our society. The University of Sydney is a world leader in scientific research and our research-led teaching programs are of the highest standard. We offer courses that cover a range of specialist options as well as broad science programs with in-built flexibility to suit you if you have not yet settled on your preferred area of interest. In either case, your first year will involve a broad-based introduction in which you will be encouraged to develop your own interests. This approach of combining a knowledge of fundamentals with later specialist training is recognised widely as the best available.
We also offer courses at a variety of levels to suit your needs – whether you wish to develop a basic foundation in the sciences or are seeking a challenge in our Advanced and Talented Student Programs (TSP). I hope you will choose to study in the sciences with us at the University of Sydney, in an institution that has wonderful staff, an outstanding teaching and research base, and many of the best courses available in Australia.
Trevor Hambley
Dean