Welcome to the Susan Wakil School of Nursing and Midwifery (Sydney Nursing School)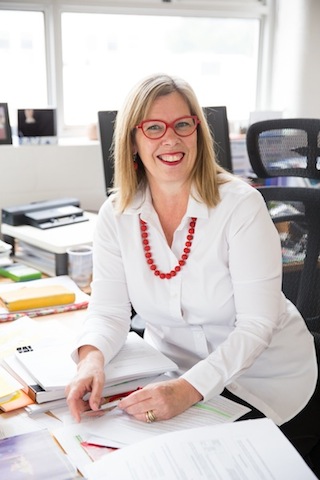 To you and all returning staff and students – welcome and best wishes for a great year in 2018. We have a lot happening this year and are very excited and pleased that you have chosen us to explore or expand your education in nursing and health care

In 2018, we officially become known as the University of Sydney Susan Wakil School of Nursing and Midwifery (Sydney Nursing School). This change of name acknowledges our generous benefactors Susan and Isaac Wakil, who not only support 12 annual scholarships for our School, but whose vision for health is supporting the building of Stage 1 of the new Health Precinct cluster on the Camperdown Campus. As a result, our School of Nursing, Health Sciences and the Central Clinical School will relocate into a purpose built health facility – the Susan Wakil Health Building – from 2020.
Also in 2018, Sydney Nursing School will join three other health faculties (Medicine, Dentistry and Pharmacy) to form a new Faculty of Medicine and Health. We are looking forward to the excellent opportunities this new structure will create for interdisciplinary and interprofessional collaboration in education and research.
We continue to proudly acknowledge and celebrate research excellence in nursing and midwifery. The work of our academics is translated directly into your education and into improving health and healthcare through professional practice. Our efforts have been recognised in the 2017 QS World University Rankings – we are ranked 9th in the world for nursing, and our research has achieved the highest score possible (ERA 5 'well above world standard') in both rounds of the Excellence in Research for Australia audit. With a growing number of clinical professors and joint education and research appointments across the Sydney and Western Sydney region; we enjoy excellent relationships with our clinical partners and research communities.

Our aim is to creatively sustain a vibrant, respectful environment in which staff and students collaboratively engage in quality nursing and midwifery education and research that impacts on national and international policy and practice to improve the health of all people and their communities. We are proud to be educating nurses who are confident and competent to work wherever they are needed, and to be undertaking research in nursing and midwifery that influences future trends in treatment, person-centred care and illness prevention.

Through our teaching, research and scholarship, Sydney Nursing School aims to be the premier nursing and midwifery school in Australia, respected and highly regarded nationally and internationally. We are committed to cross-disciplinary, collaborative research and scholarship that has a focus on improving health, the quality of care, and the health-related experience of people across the lifespan, including the end of life. There are so many fabulous things you can do as a nurse or midwife and many opportunities await you as a student of the University of Sydney. I encourage you to explore these experiences. Whether you are just beginning your path to become a nurse, or are joining us to advance your career, Sydney Nursing School is a great place to study. You are most warmly welcomed.

Professor Donna Waters

Susan Wakil Professor of Nursing
Dean, University of Sydney Susan Wakil School of Nursing and Midwifery
(Sydney Nursing School)